With everything going on, knowing how to properly wash your hands is extremely important. Research says, washing your hand is a much more effective method to removing viruses and bacteria than just sanitizer alone.
To wash your hands – the CDC recommends following these steps:

Wet your hands with clean, running water (warm or cold), turn off the tap, and apply soap. (Be mindful of touching the tap after with clean hands. In this case use your elbow if possible)
Lather your hands by rubbing them together with the soap. Lather the backs of your hands, between your fingers, and under your nails.
Scrub your hands for at least 20 seconds. Need a timer? Hum the "Happy Birthday" song from beginning to end twice.
Rinse your hands well under clean, running water.
Dry your hands using a clean towel or air dry them. (It's recommended to NOT use an air dryer as these tends to send anything on your hands into the air)
All information here is from the CDC. Here is the link from the CDC as to how to properly wash your hands.

https://www.cdc.gov/handwashing/when-how-handwashing.html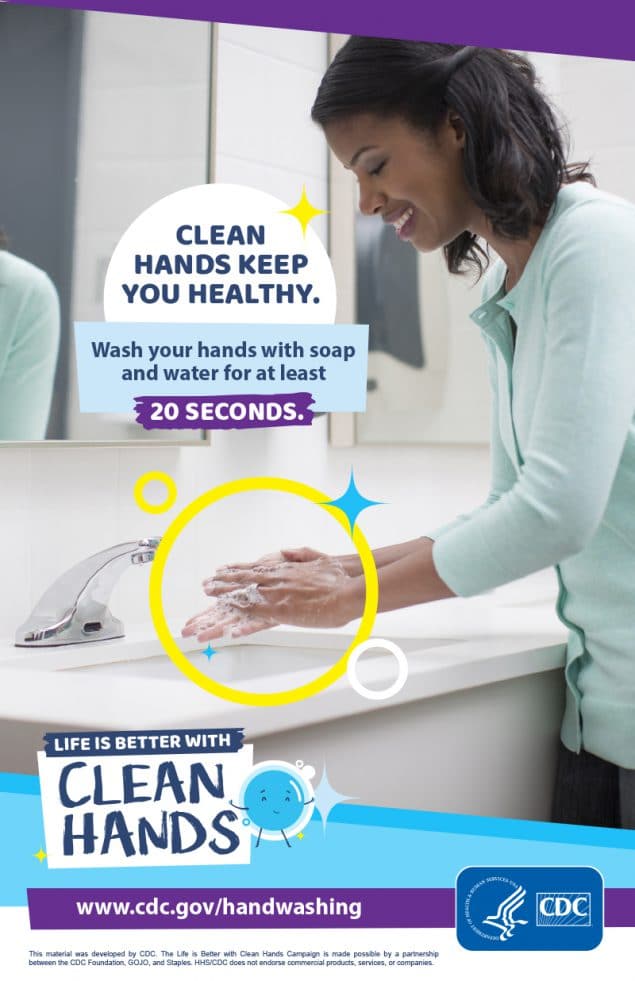 Disclaimer-The contents of the Pinnacle Vein and Vascular Center site, such as text, graphics, images, and other material contained on the PVVC site ("content") are for informational purposes only. The content is not intended to be a substitute for professional medical advice, diagnosis, or treatment. Always seek the advice of your physician or other qualified health provider with any questions you may have regarding a medical condition. Never disregard professional medical advice or delay in seeking it because of something you have read on the Pinnacle Vein and Vascular Center site.